Home > Bankruptcy Guide > Uncategorized
The Need to Hire a Mortgage Broker for People with Bad Credit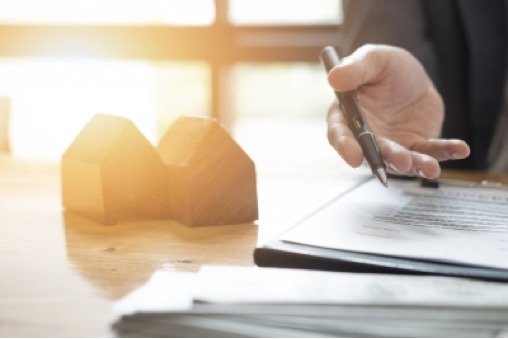 Do you have a low credit score? To have reached that point, you must have totally messed up everything. Even if you want to start over again, it will be difficult for you. Getting an emergency loan might be impossible considering that you are a high-risk borrower. If this type of loan is no longer available, imagine how difficult it would be if you plan to get a mortgage.
For sure, you will end up getting rejected wherever you go to ask for it. Banks and even small firms will say no to your request in fear that you won't hold up your end of the deal. Before you totally lose hope, you need to understand that there are mortgage brokers who specialise in bad credit mortgages. Therefore, asking for their help could increase your chances of getting such a mortgage.
The right advice
With a quality mortgage broker, you will be asked to sit down and talk for a serious assessment of your financial condition. You will get help in getting your financial situation back on the right track. This could take some time but the result, hopefully, will be the acceptance of your loan application. When you apply for a mortgage loan, you won't be rejected, and your credit score will not get worse.
Explain your credit score
To prove that you deserve to get a mortgage loan, you need to explain what happened to your credit history. You should also prove that you are on your way up and you won't go down the same path again. Your mortgage broker will help you during the process. There is no guarantee that there is automatic approval of a loan, but at least you get a fair shot.
They have connections
Brokers have been around for some time. They have specialised knowledge when it comes to mortgage loans. They know exactly what to do to solve your problem. They can even talk to people who have connections inside banks or lending firms. They will then have the right information about how people with bad credit can still get their loan application approved.
They could fix your credit mess
Aside from helping you get your mortgage loan approved, a broker could also help in fixing your current financial mess. Your credit score might look really poor right now, but things could still change. There might be some errors that can be corrected to help improve your credit score. There might also be some tweaks necessary to avoid getting penalised. Brokers have the right tricks up their sleeves to make sure you can get back on your feet.
Seek help from a mortgage broker Essex offers if you intend to buy a property in the area, to help get your mortgage application approved.
Image: freedigitalphotos.net (nateepee)